All of our officers are democratically elected by the SF Bernicrats' membership.
Co-Chair: Ben Becker and Claire Lau
Treasurer: Trevor Martin
Membership Coordinator: Micahel Marinucci
Election and Endorsements Coordinator: Reid Chalker
Recorder: Hedi Saraf
Social Media Coordinator: Brandon Harami
Events Coordinator: Clarice Corell
Graphic Designer: Pat Koren
Tech Manager: Tim Wayne
Correspondent: Anjali Baliga
Fundraising Coordinator: Adriel Hampton
Press Coordinator: Christopher Cook
Legal Advisor: Em McCarthy
Community Outreach Coordinators: Dan Kappler, David Carlos Salaverry, and Trevor Martin

Ben Becker
Co-Chair
Ben was an elected delegate for Bernie Sanders' 2016 presidential campaign, representing San Francisco at the Democratic National Convention and California Democratic Convention. During Bernie's 2016 campaign, he and Claire Lau created and ran the series of twice-monthly Bern Baby Bern disco fundraisers at the Elbo Room, raising over $40k in small, individual donations sent directly to Bernie's campaign, and the campaigns of progressive SF candidates (Jane Kim, Preston Picus, etc.). He's also one of the founders of the SF Berniecrats, and as co-chair has been organizing local progressives and activists for the actions we need to take locally. After the November election, Ben helped to form the Reform Democrats AD17 and AD19 progressive slates for the ADEM elections, and won a seat as a delegate to the Democratic party representing San Francisco. He's now working with a statewide coalition of delegates who are trying to reform the party and change the way that these delegates interact with the voting public.

Claire Lau
Co-Chair
During Bernie Sander's 2016 presidential campaign, Claire and Ben Becker organized the Bern Baby Bern disco fundraisers and the Art | Bernie exhibition in the Mission to generate over $40K in direct donations to the Bernie campaign, as well as to other progressive candidates such Preston Picus and Jane Kim. Inspired by the success and longevity of the Harvey Milk Club, she saw the need for structure and organization from a grassroots level in order to continue Bernie's Revolution. From this, Claire came up with idea for forming the San Francisco Berniecrats and began writing the bylaws. As Co-Chair, Claire organizes over a hundred active members to push for local progressive change within San Francisco and California. Leading up to the Assembly Delegate Election Meetings in Jan 2017, she played a major role in outreach for the progressive Reform Democrats of AD 17 and AD 19, designing their website and organizing volunteers, ultimately leading to an unprecedented progressive majority win.
Originally hailing from France and Hong Kong, Claire has participated in yearly vigils for the Tienanmen Square Massacre and marches demanding democracy in Hong Kong since her childhood. While attending Hampshire College in Amherst MA, she and Ben Becker spent their first Spring Break attending marches for climate justice and against the Iraq war at the Pentagon in Washington D.C. In 2014 Claire participated in the Hong Kong protests known as the "Umbrella Revolution", where demonstrators occupied major roads outside the Hong Kong government offices for 79 days, demanding true democracy without interference by the Chinese central government.
In her career, Claire is an exhibiting artist and educator, and is working on her first graphic novel about Hong Kong-China politics.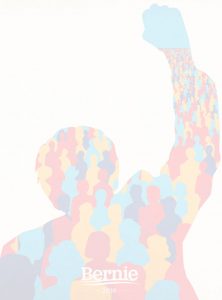 Trevor Martin
Treasurer
Trevor has devoted much of his time to the CA Disclose Act, asking for transparency and disclosure campaign contributions. He is delighted to continue Bernie's revolution by acting as Treasurer of the SF Berniecrats.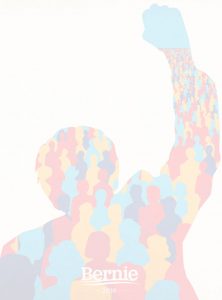 Michael Marinucci
Membership Coordinator
Michael was a volunteer for the Bernie 2016 campaign, and one of the founding members of the San Francisco Berniecrats. He served as the group's Moderator before is contributing his organizational skills to the SF Berniecrats as Membership Coordinator.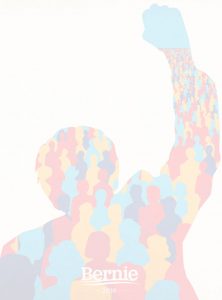 Reid Chalker
Endorsement Coordinator
Reid got his start with political activism in May of 2015 when a friend asked him to join an effort to block the Comcast-Time Warner merger. Along with many others, Reid gave a speech to the California Public Utilities Commission asking them not to approve the merger. Feeling inspired to do more political work, he then began volunteering for the League of Women Voters San Francisco on the Communications Committee. Being a former Vermont resident, and ardent Bernie Sanders supporter for over a decade, he was quick to start joining in volunteer efforts when Bernie announced his candidacy. During the primaries, Reid led efforts to pressure the DNC into having more, and more visible, debates. After organizing and hosting several debate watch parties for Bay Area For Bernie, he became the Lead Events Coordinator for the local grassroots organization. For the last couple months leading up to the California primary, Reid took on the role of Media Liaison for the group. In September he was elected as the Elections and Endorsements Coordinator for the San Francisco Berniecrats, where he is excited to help push the Progressive platform forward through the group's advocacy efforts.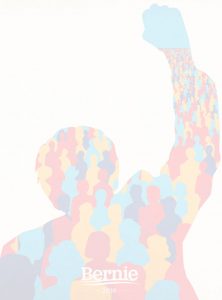 Clarice Corell
Events Coordinator
From being elected class president in 6th and 8th grades, running for senior class president in high school, and being elected as a delegate for Bernie Sanders in CD12 in the 2016 presidential primary, Clarice has been involved in politics and social justice issues throughout her life. She spent a year as a Volunteer Captain for Bernie Sanders' presidential campaign which involved training and recruiting volunteers, tabling, phone banking, canvassing, voter registration, and facilitating four large Barnstorm outreach events. Clarice has lived in San Francisco for over 25 years and has always worked to give back to her community. She has volunteered for Shanti Project, Project Open Hand, Come Into the Sun mentor program, and the St. Francis Homelessness Challenge, among others. She recently served on the board of the Liberty Hill Neighborhood Association and is a member of the Adopt-a-Street and Adopt-a-Drain programs and the Greening of Guerrero project. She's also a member of the D8 Progressives, SF Vision, Democratic Socialists of America, and the SF Berniecrats.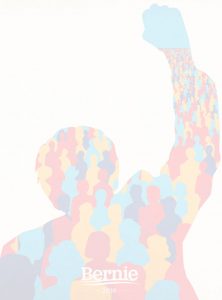 Pat Koren
Graphic Designer
Pat is a dedicated Bernie supporter and professional graphic designer.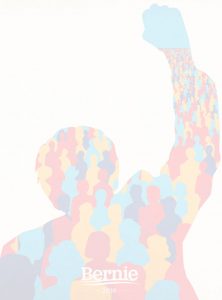 Tim Wayne
Tech Manager
Tim's lifelong foray into activism started with a barista job in a non-profit coffeehouse benefitting the HIV/AIDS community in San Diego in the early nineties. Later, working on the production of Mr Holland's Opus at NAMM, the non-profit encouraging music education in schools, and most recently as the webmaster for the Electronic Frontier Foundation. Tim's worked with NPOs and NGOs the world over, including Educate Our State,  Election Protection, Climate First, Copyright Watch, Panopticlick, PSaT, Collective Shout (Australia), Trondheim Arbeiderparti (Norway), Counsel to Secure Justice (India), and many others. Tim first got involved in politics on the Gavin Newsom for Mayor campaign in 2002, where he lead the web development team. Since then, he has worked on hundreds of campaigns of all sizes – from committee seats all the way up to a United States Senator, and ballot propositions of almost every letter in the alphabet. Tim is also a dog trainer, which comes in handy in his political work more often than one might think.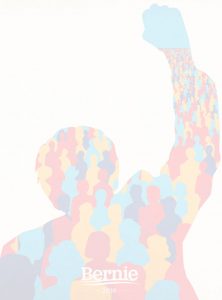 Brandon Harami
Social Media Coordinator
Brandon was a volunteer in the Bernie 2016 campaign and an elected delegate to the California Democratic Party representing district 19 under the Reform Democrats slate. He is also in the executive committee of the Richmond District Democratic Club.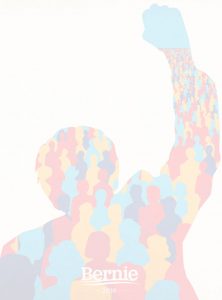 Adriel Hampton
Fundraising Coordinator
Adriel Hampton runs a boutique marketing and strategy firm in San Francisco, and the progressive website product
ActionSites
. He recently co-founded
Pinpoint Predictive
, which provides the world's most powerful digital advertising targeting using psychometrics, and is an advisor to
VoterCircle
and Legination. Prior to founding The
Adriel Hampton Group
, Adriel served as VP of Business Development at
NationBuilder
, where he built the company's partner ecosystem. In 2009, Hampton founded
Gov 2.0 Radio
and became the first person to use Twitter to announce a run for U.S. Congress. Hampton frequently speaks on using technology to improve government and society. Before joining NationBuilder, he worked as an investigator in the
San Francisco City Attorney's Office
. He's also an executive board member of the
Open Support Data Interface
.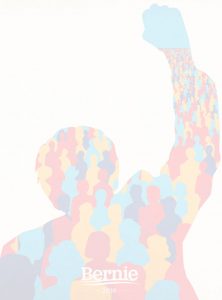 Dan Kappler
Community Outreach Coordinator
Dan has been active in SF politics for many years and is the Political Director of SF4Democracy.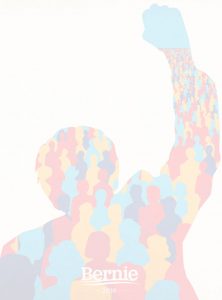 David Carlos Salaverry
Community Outreach Coordinator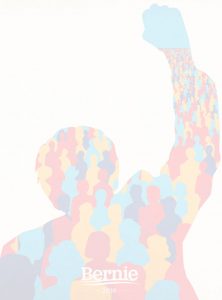 Anjali Baliga
Correspondent
Anjali Baliga was inspired to donate to Bernie's campaign in December of 2015 after watching his Youtube interview with Killer Mike. From that point on, Anjali fell head first into Bernie's campaign and the world of political organizing! Anjali was a super-volunteer for Bernie Sanders' 2016 Presidential Campaign, spending all of the primary season phone banking, hustling, canvassing, registering voters, organizing debate-watch and primary-watch parties, and coordinating messaging through social media. She has been working in schools as a teacher and administrator for the past three years and is a strong believer in social justice and anti-racist education.
Anjali graduated from Haverford College in May, 2014 and originally hails from Princeton, New Jersey. She loves cats, sri racha, and heights, and enjoys dancing and reading nerdy non-fiction in her free time.