All of our officers are democratically elected by the SF Bernicrats' membership.
Co-Chair: Gloria Archuleta & Brandon Harami
Treasurer: Mary Leatherman
Membership Coordinator: Brett Wilkins*
Election and Endorsements Coordinator: Ben Becker
Moderator:
Recorder: Alvin Lee*
Communications Coordinator: Steven Mazliach
Events and Fundraising Coordinator: Hae Min Cho
Graphic Designer: Vacant
Tech Manager: Tim Wayne
Legal Advisor: Chris Dow*
Community Outreach Coordinator: Winnie Porter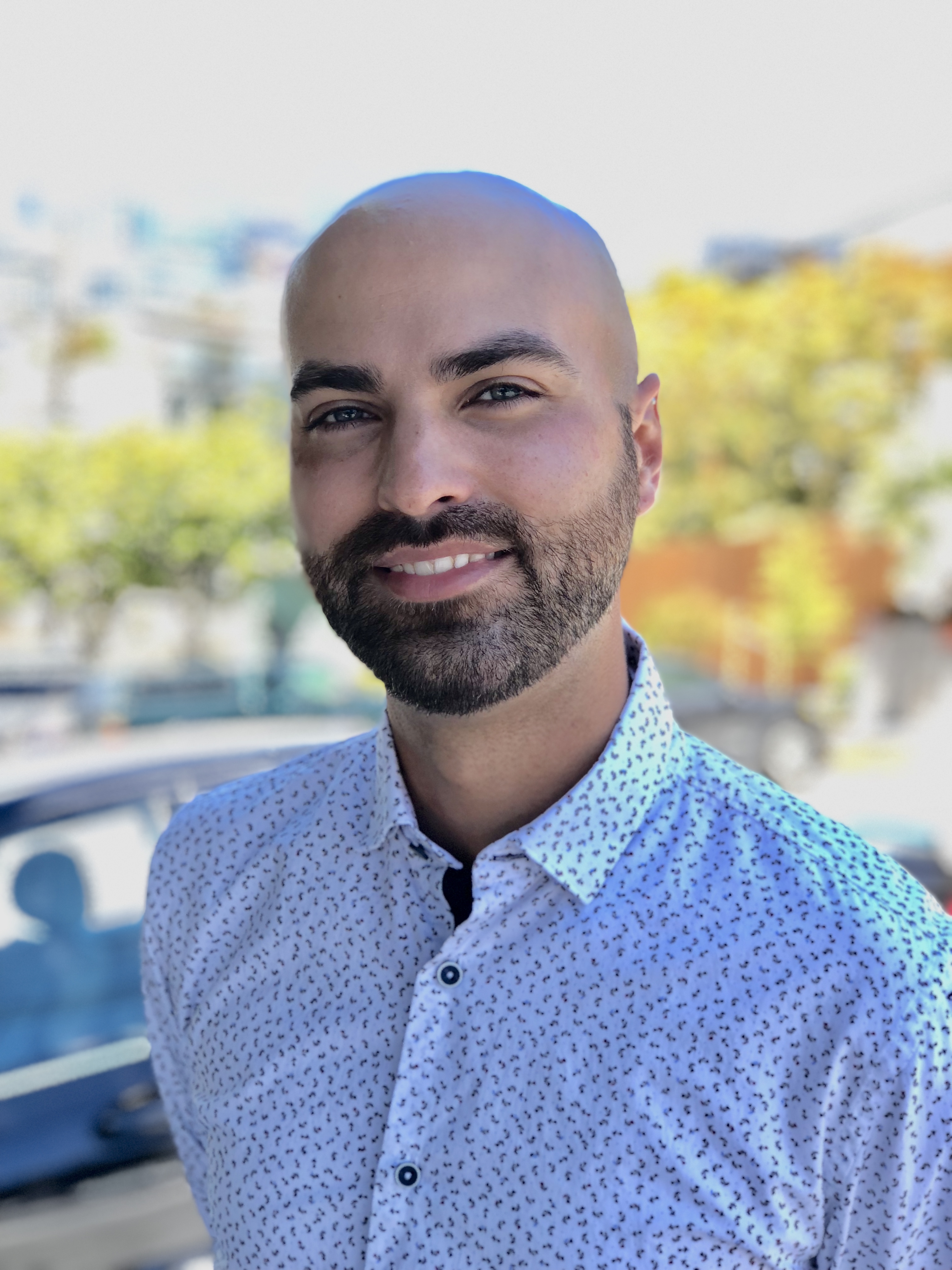 Brandon Harami, Chair
Brandon Harami is a native Californian who grew up just south of the Bay Area. Raised by is Gay dads and single mother, Brandon first begin getting active in politics at a young age, walking in his first Pride parade while still in elementary school. He learned leadership and community organizing as an officer in both his local 4-H club and his High School's GSA. As a San Francisco activist he was was a consistent volunteer for Berne Sanders in 2016, and later became an elected delegate to the California Democratic Party and officer with the San Francisco Berniecrats. His most recent political work was in Supervisor Jane Kim's race for San Francisco Mayor, Tony Kelly for Supervisor, and Kimberly Ellis for California Democratic Party Chair.
Twitter: @BrandonHarami
IG:  BrandonSedai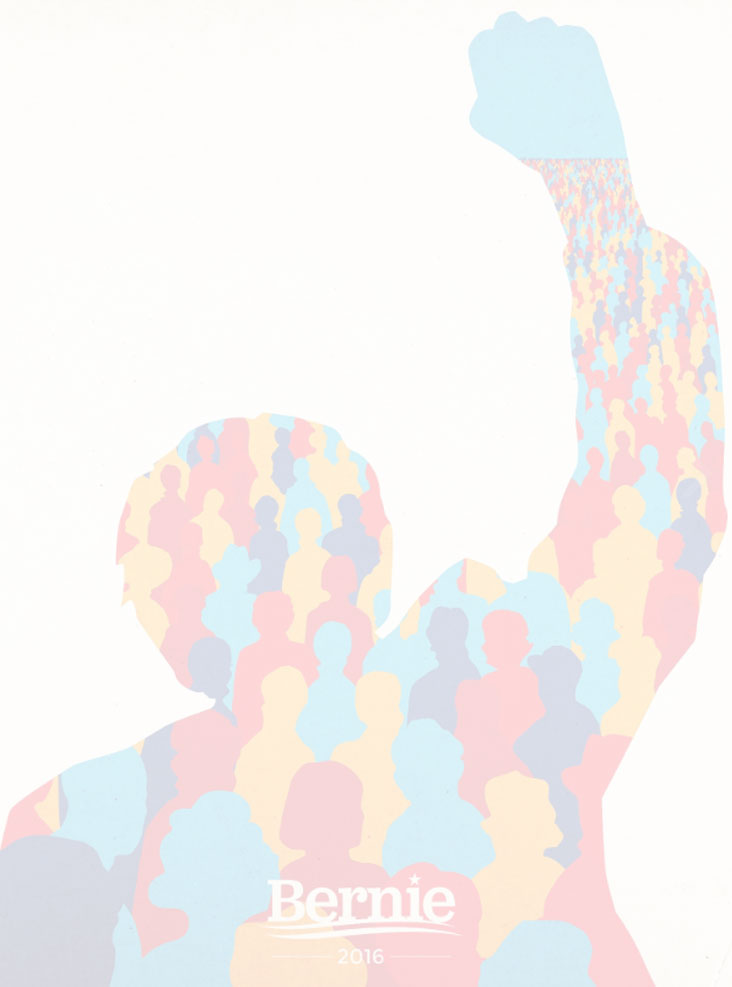 Brett Wilkins, Membership Coordinator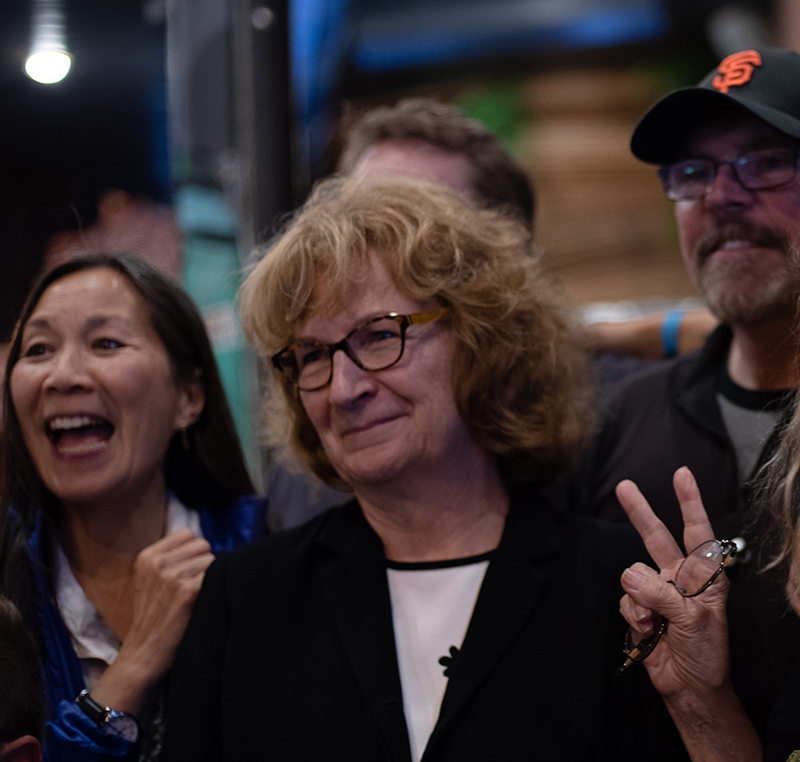 Mary Leatherman, Treasurer
Mary grew up on a dairy farm in rural Ohio and immediately moved to San Francisco in 1975 after receiving a Bachelor of Science in Social Work from Ohio State. She funded her education by working at a drag strip, a sewing factory, Rubbermaid and a zoological library.
She never worked in social work, but instead began working in accounting. She had the honor of working as the Financial Manager for the first organic produce distributor which is women owned and operated and where famers were valued. She also worked as Accounting Manager for an engineering firm specializing in energy engineering and program management, involving contracts with the City and County of San Francisco, including the Department of the Environment.
Along with her best friend, she listened to Bernie on the Thom Hartmann radio show every Friday for many many years and visualized what it would be like to have a President that values the earth and every living thing on it and does not lie. Mary had never officially joined an organization or group until Bernie announced he was running for President in 2016. She is excited for his 2020 run.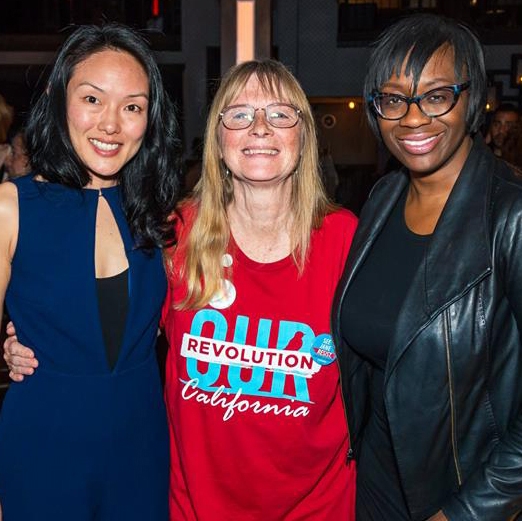 Winnie Porter, Moderator
Immigrated from Peru at the age of 6. Retired public school teacher. Activist her adult life. Mother of two humans, three dogs. Joined the Berniecrats as a result of deep depression over the 2016 election. Currently a student at CCSF just for fun. Loves to read, walk her dogs, travel, hang out with her granddaughters, work in her garden, share a meal with friends, paint/draw and just about anything that she could not do when she was working full time, raising her kids.
Steven Mazliach, Communications Coordinator
While studying at UC Santa Cruz, Steven helped organize Slugs for Sanders, a student group supporting Bernie 2016, and took an active role in the city-wide 'Berniecrat' organization, Santa Cruz 4 Bernie. During this time, he organized tens of phone-banking  and outreach events on campus and took a group trip with other passionate students to canvass for Bernie in Reno, Nevada during the primaries. He also helped flip several city council seats in Santa Cruz to progressives that year with the 'Brand New Council' campaign, by participating canvassing events, doing outreach, and by running their social media. After moving to San Francisco in 2017, he has become deeply involved in San Francisco progressive politics; volunteering for Jane Kim's mayoral campaign, Prop C, and supporting the progressive ADEM slates in AD17 and AD 19, to name a few. He looks forward to continuing to build progressive power in San Francisco and elsewhere.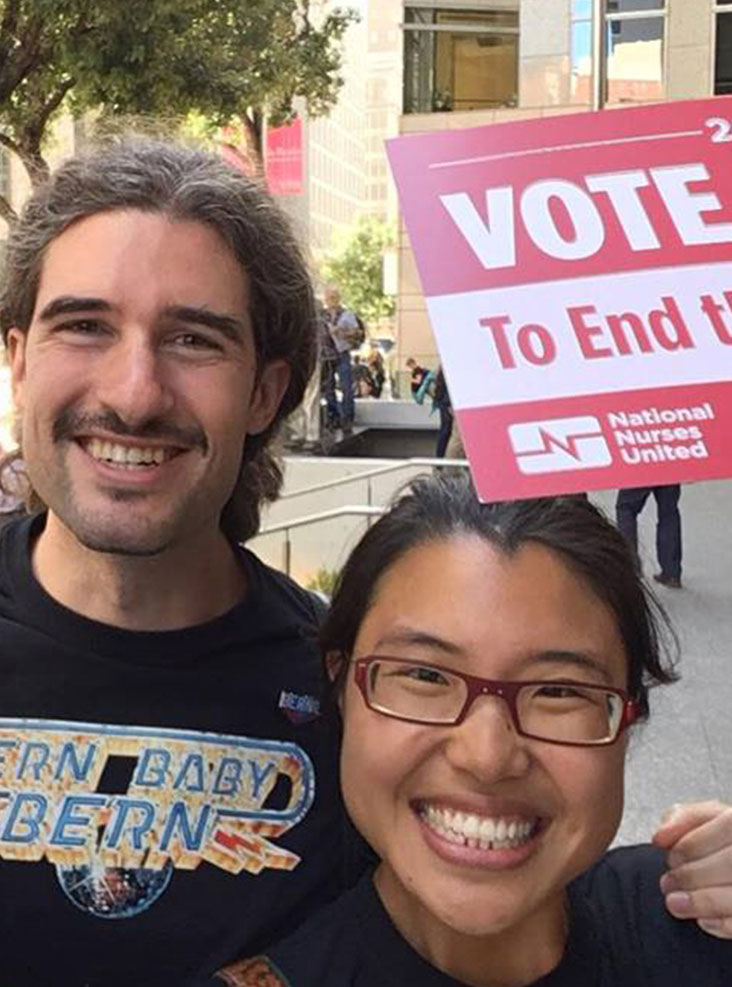 Ben Becker, Elections and Endorsement Coordinator
Ben was an elected delegate for Bernie Sanders' 2016 presidential campaign, representing San Francisco at the Democratic National Convention and California Democratic Convention. During Bernie's 2016 campaign, he and Claire Lau created and ran the series of twice-monthly Bern Baby Bern disco fundraisers at the Elbo Room, raising over $40k in small, individual donations sent directly to Bernie's campaign, and the campaigns of progressive SF candidates (Jane Kim, Preston Picus, etc.). He's also one of the founders of the SF Berniecrats. After the November election, Ben helped to form the Reform Democrats AD17 and AD19 progressive slates for the ADEM elections, and won a seat as a delegate to the Democratic party representing San Francisco. In 2018 Ben began working on a ballot measure to create city-run municipal housing in San Francisco as a way to address the affordability crisis in SF.
Gloria Archuleta, Legal Advisor
Gloria used her legal expertise to volunteer for Bernie in California and Nevada in 2016. She also went to Sanding Rock to provide legal assistance to the Native American water protectors and allies there.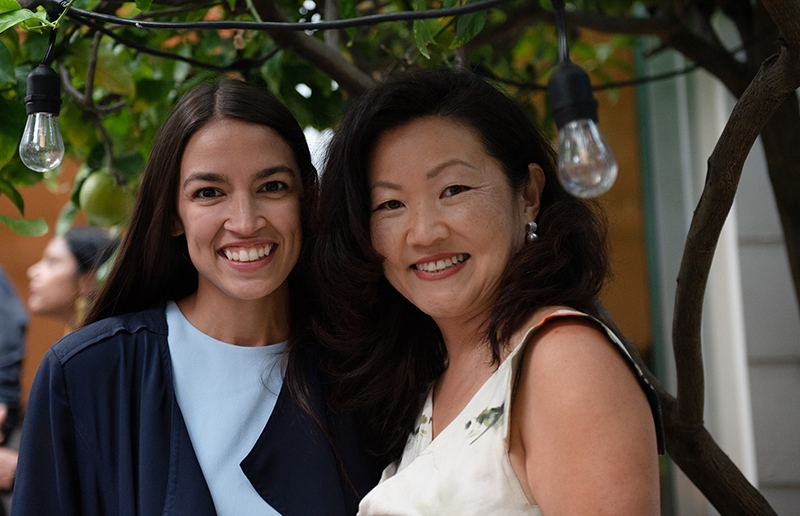 Hae Min Cho, Community Outreach Coordinator
Hae Min Cho is first generation Korean American immigrant woman (she/her), formerly undocumented. She has been a supporter of Senator Bernie Sanders since she learned of his politics and platform in 1990.
In January 2018, she marched alongside the Jane Kim contingent of the Women's March in SF and afterward joined the Jane Kim for Mayor campaign. She believes that every vestige of a free democratic society is under attack: public schools, public transit, affordable housing, livable wages, healthcare, environmental regulations, legal protection of immigrants, and human rights for incarcerated people, and that every person of conscience needs to stand up and fight back.
She was an American Studies and Women's Studies major at UC Santa Cruz. In 1989 she was the first person of color elected UC Student Association Representative at UCSC. In 1990, she was the first person of color elected SUA Chair. During her tenure student organizations shut down the campus to oppose the first Persian Gulf war, and staged a 3-day sit in to oppose cuts to Ethnic Studies, Women's Studies, and Queer Studies. After graduation, she became a union organizer, and a political and community activist. She was an organizer for the American Federation of Teachers, Local 2199 (the lecturers at UC Santa Cruz), and the University Professional and Technical Employees, Local 9119 (UPTE-CWA). Her first electoral campaign was Bill Monning for Congress in 1993, and then Bill Morning for Assembly. She served as campaign coordinator for Ron Ruiz, the first Latino DA in Santa Cruz County. In 2002 she did volunteer field work Harry Britt campaign and was hired as Field Representative for Assemblywoman Carole Migden.
Hae Min is a licensed acupuncturist and practices Korean and Chinese medicine at Body Dao Acupuncture in Hayes Valley/SOMA. She speaks Korean, Spanish, and basic Mandarin. In her free time she likes to practice Baguazhang, Taijichuan, Shastar Vidiya, Silat, yoga, meditation, singing and dance.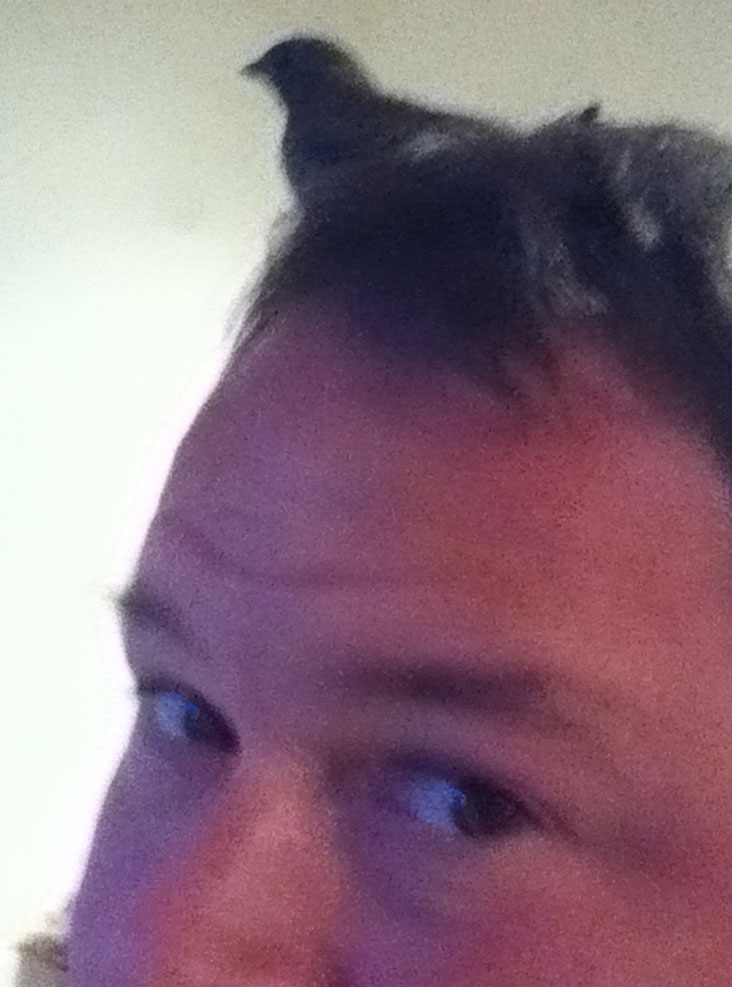 Tim Wayne, Tech Manager
Tim's foray into activism started with a barista job in a non-profit coffeehouse benefitting the AIDS community in San Diego in the early nineties. Later, working on the production of Mr Holland's Opus at NAMM, the non-profit encouraging music education in schools, and most recently as the webmaster for the Electronic Frontier Foundation. Tim's worked with NPOs and NGOs the world over, including Educate Our State,  Election Protection, Climate First, Copyright Watch, Panopticlick, PSaT, Collective Shout (Australia), Trondheim Arbeiderparti (Norway), Counsel to Secure Justice (India), and many others. Tim first got involved in politics on the Gavin Newsom for Mayor campaign in 2002, where he lead the web development team. Since then, he has worked on hundreds of campaigns of all sizes - from committee seats all the way up to a United States Senator, and ballot propositions of almost every letter in the alphabet. Tim is also a dog trainer, which comes in handy in his political work more often than one might think.