After all the votes have been counted, we have our elected officers for 2023! Congratulations to our newly elected officers: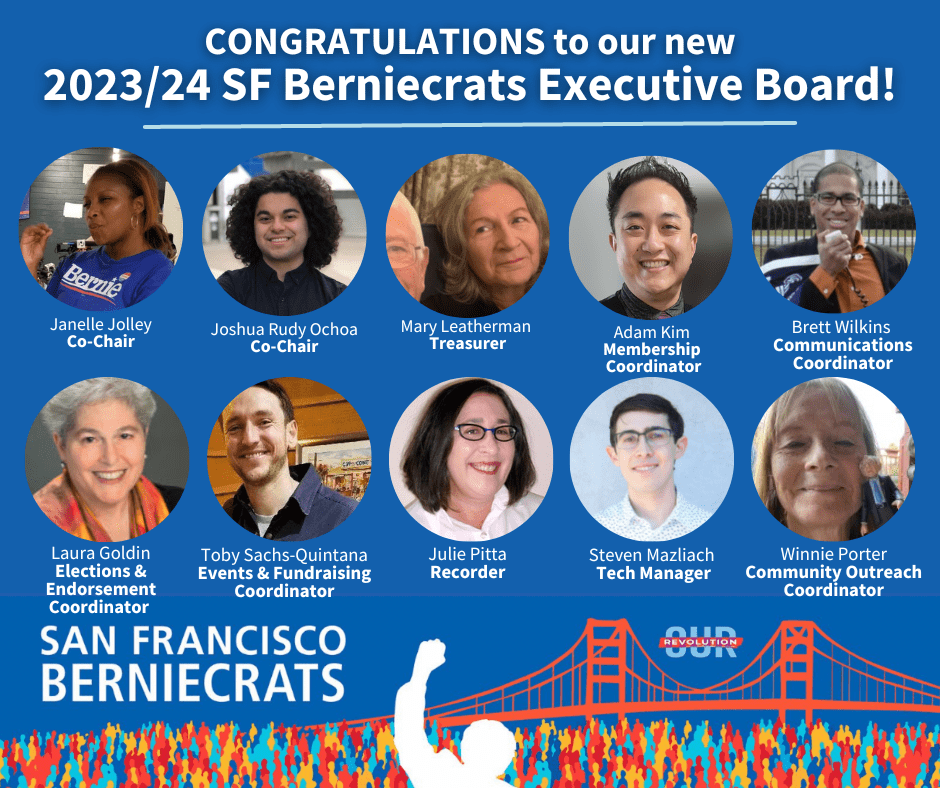 Co-Chairs: Janelle Jolley & Joshua Rudy Ochoa
Treasurer: Mary Leatherman
Membership Coordinator: Adam Kim
Communications Coordinator: Brett Wilkins
Elections & Endorsement Coordinator: Laura Goldin
Events & Fundraising Coordinator: Toby Sachs-Quintana
Recorder: Julie Pitta
Tech Manager: Steven Mazliach
Community Outreach Coordinator: Winnie Porter
You can read the bios of our officers on the Officers Page.
We thank you for your support to continue leading our club and helping to uplift the progressive movement in San Francisco!
Dues for 2023 Membership
If you haven't already, please make sure to pay your membership dues for 2023 to remain a voting member of the San Francisco Berniecrats! We'll be focusing on coalition-building, expanding our club's membership, and getting out into the community to do the necessary work.