San Francisco General Election – November 8, 2022
Thank you so much for your participation and involvement in our November 2022 endorsements process! We heard from a ton of incredible candidates during our August meeting and heard about their plans and priorities, and how they plan on fighting for progressive values across the City. After tallying the votes from our membership, here are our November 2022 Endorsements: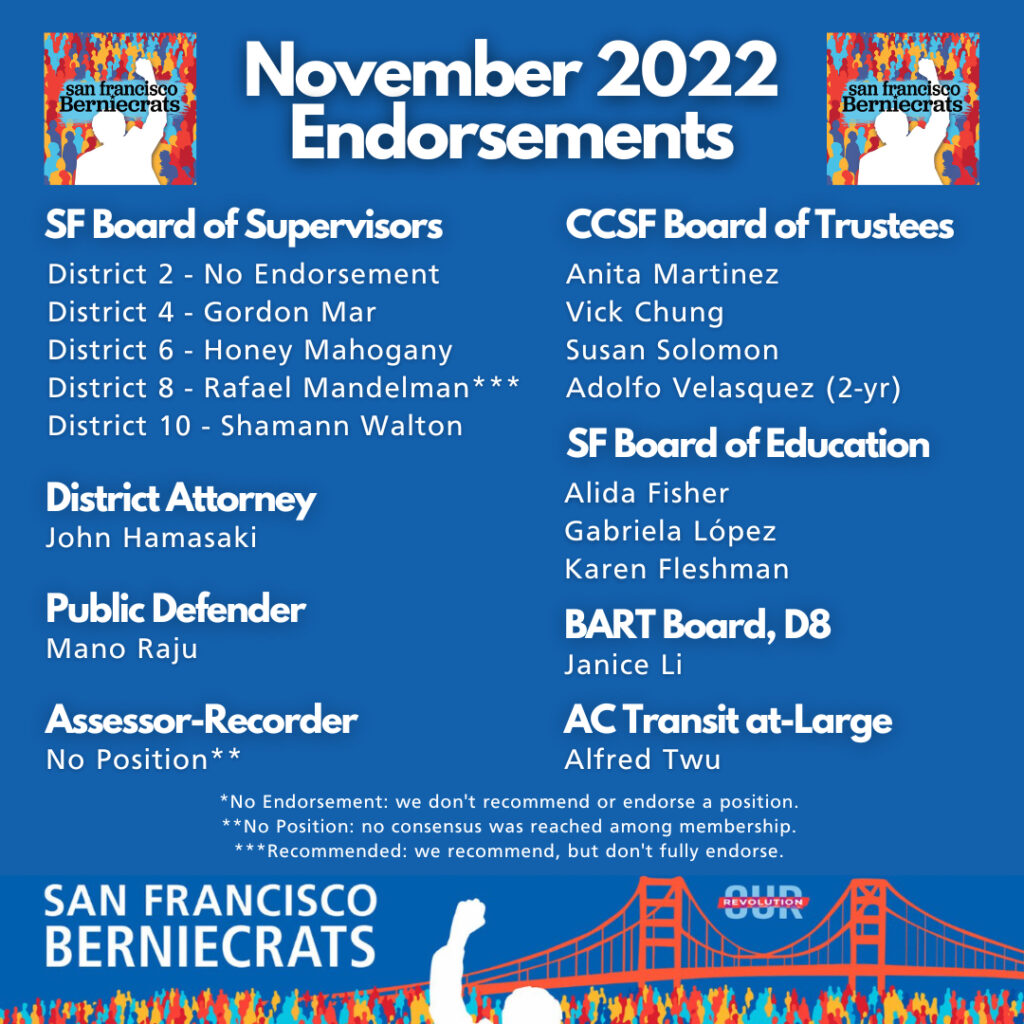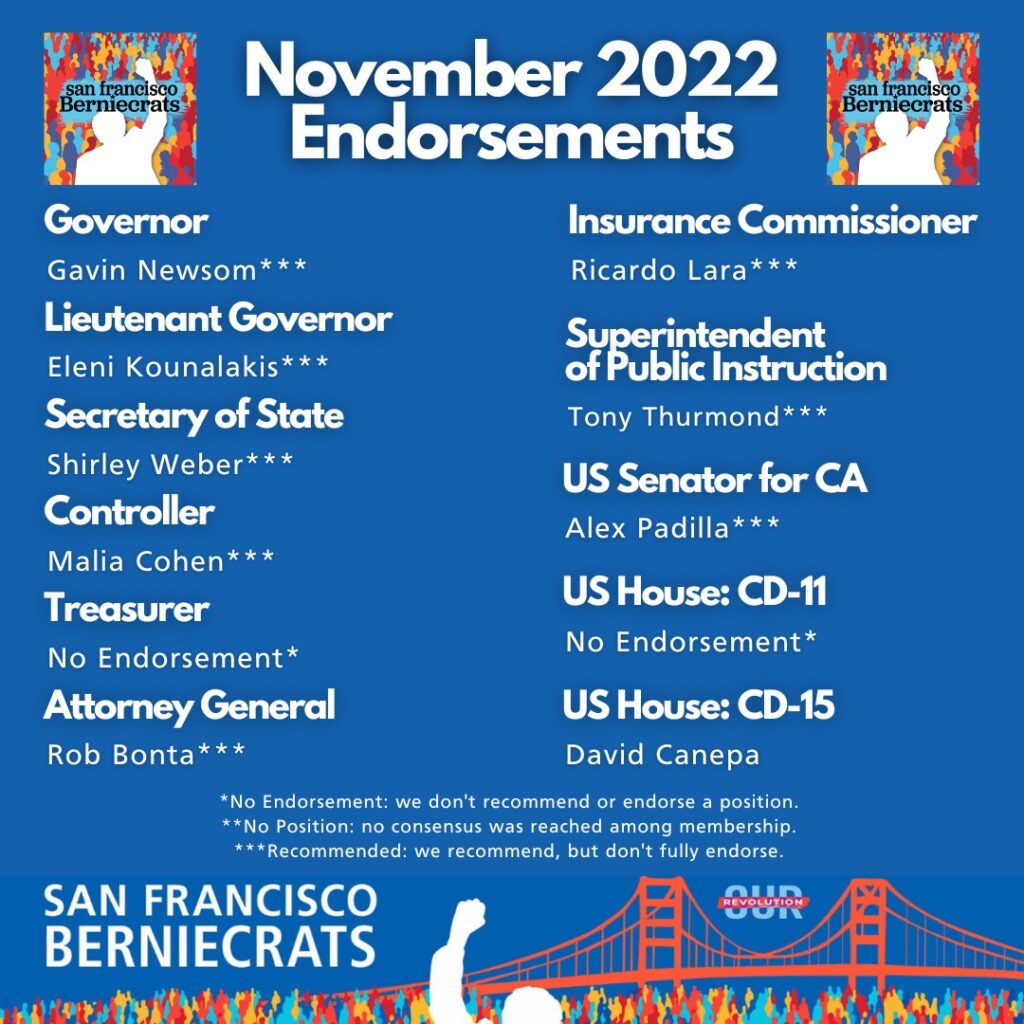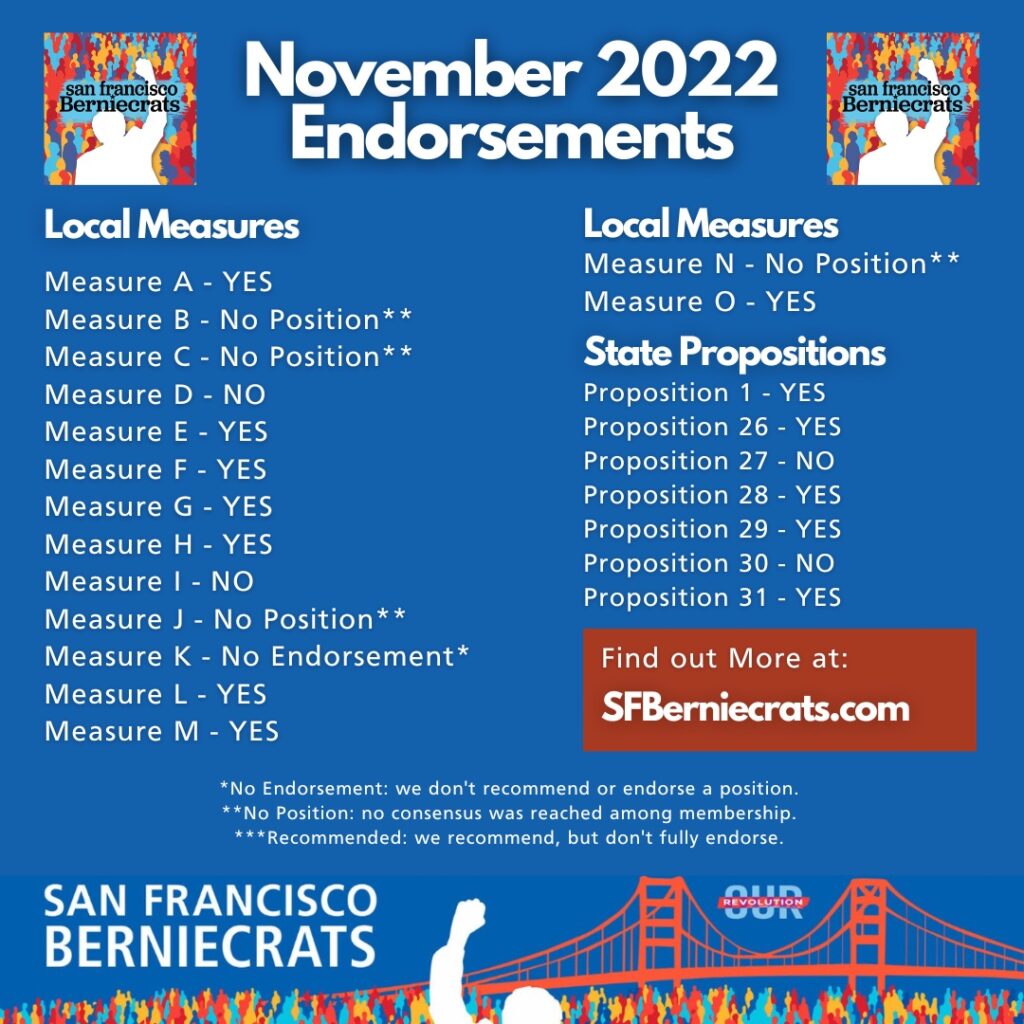 Read the responses to our candidate questionnaires that were used in our deliberations.