Dean Preston for District 5 Supervisor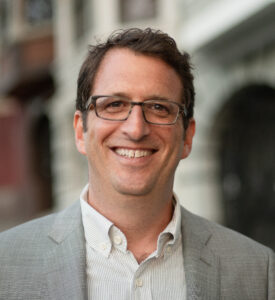 Dean Preston is a tenants rights attorney and founder of the statewide organization Tenants Together, which helps organize local communities to fight back against the worst landlords, pass local rent control, and advocate for affordable housing. Through his work we were able to fight back against the corporate attack on rent control in 2008 and pass the Right to Counsel for all tenants facing eviction in San Francisco which goes into effect this year. Dean would demand a Green New Deal and tens of thousands of units of municipally owned housing. Dean would be the first Democratic Socialist on the Board of Supervisors since Harry Britt held the District 5 seat. Dean would solidify a progressive supermajority on the Board of Supervisors, giving us a chance to pass legislation without fear of a Mayoral veto.  Let's make history together. Vote for Dean Preston on November 5th 2019!
---
Chesa Boudin for San Francisco District Attorney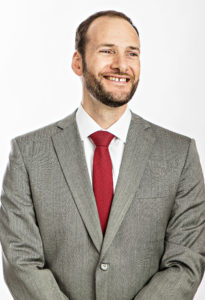 Chesa is a bold, progressive public defender who was inspired to fight for criminal justice reform because he grew up with incarcerated parents and understands how harmful our current system is. As a city public defender Chesa has led the fight for our sanctuary city policies, our immigration defense services, and an end to cash bail. As District Attorney he will ensure bad landlords, corporations, blue collar criminals, and police officers are held accountable and will stand up for the working class, black and brown communities, and the LGBTQ. This is the first open race for District Attorney since 1909. Make it count. Vote for Chesa Boudin November 5th 2019!
---
Proposition F: Sunlight on Dark Money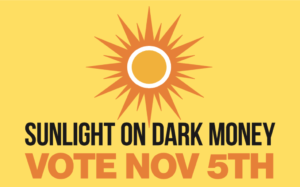 Sunlight on Dark Money will be a huge blow to special interest and corporate money being spent in San Francisco . The measure will ban corporate contribution loopholes, ban developers from donating to candidates who are currently considering their projects, and will created the strictest disclosure guidelines in the country. It will take a lot of activism to repeal Citizens United so until then vote for Sunlight on Dark Money November 5th 2019!
---
Kimberly Ellis for Chair of the California Democratic Party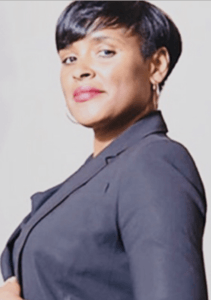 Since 2017, Kimberly has bravely run against the Democratic Party machine, and was the first candidate to have the ability to unite Hillary and Bernie voters. In her questionnaire, Kimberly did the best job in addressing how the Party put its thumb on the scale in the 2016 Democratic Presidential primaries, as well as how it cheated in the 2017 Chair's race. She has been the most outspoken and articulate about how to change the structure of the California Democratic Party and democratize its processes. Given the culture of sexual harassment and bullying within the party, it is also important to elect someone who is committed to drastically changing the culture of the Party. Since 2017, Kimberly has reached out to many local groups on the campaign trail, has surrounded herself with Bernie organizers and will be more likely to listen to the policy suggestions of Berniecrats. Kimberly Ellis lost her election for Chair in June.