The San Francisco Berniecrats had three calls and two meetings to settle on our March 2020 Endorsements. All candidates and propositions needs at least 60% to receive an endorsement.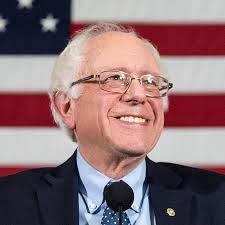 It's no big surprise that Bernie Sanders won our unanimous endorsement for President. Senator Sanders has fundamentally changed our political process for the better. His 2016 campaign gave birth to a movement and helped inspire organizations like Our Revolution, Justice Democrats, The Sunrise Movement, and your friendly neighborhood Berniecrats. The Democratic Socialists of America saw massive increases in membership that revitalized their organization. The result was staggering: Medicare for All became a litmus test and candidates moved left rapidly (i.e. Elizabeth Warren). New members of Congress were elected, like The Squad, and thousands of local and federal elections were won by progressives.
Bernie's 2020 campaign continues to move the needle on the most pressing issues: he has rolled out the most detailed and progressive plans of any candidate for President. From housing, to the Green New Deal, to healthcare, Bernie is leading the pack while blowing his opponents out of the water in small donations.
We are excited to continue fighting for Bernie and continuing the movement when he wins.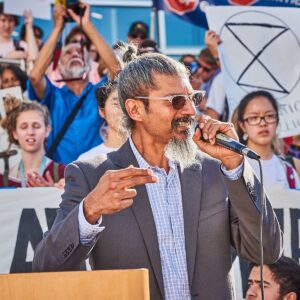 San Francisco has constantly been a tug of war of progressive policies and neoliberalism. However, landmark policies like Medicare for All and the Green New Deal are not controversial here. The San Francisco Board of Supervisors and San Francisco Democratic Party both passed resolutions supporting the Medicare for All Act, and yet our current representative is actively working against a humane healthcare system.
Let's get a representative who will actually fight for San Francisco values. That person is Shahid Buttar.
Shahid is a constitutional lawyer, Muslim immigrant, Stanford Grad, and DJ who has been working with on the ground activists for decades. He has fought for marriage equality, corporate accountability, environmental justice, reforming our criminal justice system, data privacy, and so much more. His campaign exemplifies #NotMeUs as he is truly a candidate for the people.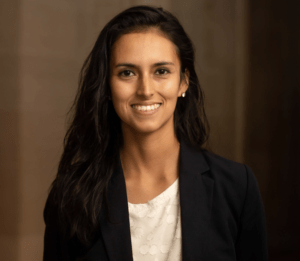 As co-founder of the SF Public Bank Coalition, Jackie has worked closely with our organization for years. She led the fight to get a study done on public banking, a bill passed in the state, and is now working with Supervisor Fewer's office to begin building the bank. Jackie is a Stanford graduate and teaches at San Francisco State University. She is a queer Native American was involved with the Standing Rock protests. She will fight for social housing, a California Single Payer Bill, Rent Control, and a California Green New Deal.
San Francisco Superior Court Judge

We have an opportunity to continue our hard work to reform the criminal justice system by replacing Republican-backed judges with reform-minded and experienced candidates.
Seat 1: Maria Elena Evangelista
Seat 18: Michelle Tong
Seat 21: Carolyn Gold
San Francisco Democratic Party

On the March 2020 primary we have an opportunity to elect a new San Francisco Democratic County Central Committee. If you're on the east side of the city you can vote for AD17 candidates and if you're on the west side you can vote for the AD19 candidates.
You can find out what assembly district you live in here.
Assembly District 17:
Gloria Berry
Hillary Ronen
Nomvula O'Meara
Jane Kim
Frances Hsieh
John Avalos
David Campos
Peter Gallotta
Anabell Ibáñez
Kevin Ortiz
Matt Haney
Christopher Christensen
Assembly District 19:
AJ Thomas
Mano Raju
Gordon Mar
Queena Chen
Li Miao Lovett
Kelly Groth
Leah LaCroix
Janice Li
Propositions

Proposition A yes
Proposition B yes
Proposition C yes
Proposition D yes
Proposition E yes
Proposition 13 yes
Outside San Francisco

Adam Scow for Congress
Vinnie Bacon for Alameda County Supervisor
Marisol Rubio for State Senate