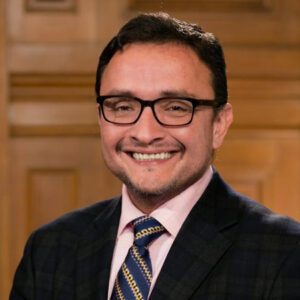 Hello! The San Francisco Berniecrats are reaching out to your campaign with the opportunity to submit answers to our Endorsement Questionnaire! Please answer the following questions to the best & trust of your ability, and our Endorsement Committee will review the answers to help our decision on which candidate to recommend or endorse for the upcoming election, based on our mission and values.
1. If elected, what will you do to address the housing crisis in San Francisco and California? Did you support 2021's SBs 9 and 10? Would you fight for higher affordability requirements in upzoning legislation and, if so, what would those be?
For decades, California has suffered from an extreme housing crisis. We need more affordable housing in California, not just more luxury housing. And we need housing that will not contribute to environmental degradation, traffic gridlock and most importantly, displacement. While I think there are many beneficial elements to SB 9 and SB 10, these bills need to be improved with bolder proposals to create affordable housing, requirements that housing is near transit or supported by transit improvements, and most of all, that these bills do not become legal cover for mass displacement of low-income families. We have seen the terrible history of "redevelopment" in San Francisco which became an excuse for removing and erasing communities of color. Giving private developers a virtual blank check to build in low income communities without the consent of those communities is dangerous – and we should amend both of those bills to make them work as intended.
2. If elected, what would you do to fund and support social housing (AB 387), and specifically municipal social housing? Did you support November 2020 Propositions I and K? Do you support the large-scale decommodification of housing?
I have and will continue to support the funding of social housing, and I was proud to support Supervisor Dean Preston's efforts to make San Francisco the model for what it means to unlock the keys to social housing and create a city that looks at what it can do to solve a historic housing crisis and not just at what it can't do. I publicly supported Propositions I and K in the November 2020 election. In fact, I oversaw the San Francisco Democratic Party's official endorsement of the two measures as its Chair in 2020 and made sure that the Board supported these two propositions. I also worked on mailers and mobilizations for Propositions I and K as
Chair of the Party.
I support the large-scale decommodification of housing. We need to start treating affordable housing as the ultimate solution for homelessness and other social inequities, instead of a profitable market that only serves the wealthy. Instead, we must look towards alternative housing models—that protect incumbent tenants from exorbitant rent increases and gentrification — to create secure and affordable housing for generations to come.
3. If elected, will you support CalCare (AB 1400)? What will you do to ensure that CalCare passes through the state legislature in 2022? Do you support California having a single-payer healthcare system, including undocumented Californians?
Healthcare has consistently been one of my top priorities throughout my career. I believe our state has a long way to go in expanding access to healthcare, particularly in addressing the racial inequities that impact marginalized groups.
If elected, I would support CalCare, and I will do everything in my power as a member of the State Assembly to ensure that it passes through the State Legislature in 2022. I will unequivocally voice my public opinion on this stance, join the coauthors of the bill to vote for its passing, and should it not pass, I would seek reconsideration. I wholeheartedly support the creation of a single payer system.
It is unconscionable that we don't have single-payer in our state, especially considering our Democratic supermajority. I believe that the broad range of experiences I have had, as an undocumented immigrant without health security; as a local elected official fighting against sub-standard employers and profit-seeking health care corporations to preserve and expand access to quality health care services and good health care jobs for uninsured, underinsured, and historically underserved immigrants and other low and middle-income constituents; and as a county administrator charged with advancing equity and social justice during the worst pandemic in a century, uniquely qualify me to be an effective advocate for single payer.
4. If elected, what will you do to ensure California addresses the climate crisis? Will you support the California Green New Deal (AB 1839) in 2022, and fight for investments in public transit? Do you support a ban on fracking? How would you start a statewide conversation on decarbonization with CADEM leadership, building trades, and other elected officials?
California needs a Green New Deal. If elected, I will proudly sign on in support of AB1839. Cleaning up our environment with a Green New Deal will do more than fight climate change. It will fight poverty with green jobs typically paying much more than a living wage. It will fight crime with crime rates plummeting for people with stable, family-sustaining jobs. And it will fight diseases like cancer, diabetes, asthma and even COVID-19, which we know are made worse by wildfire smoke and air pollution.
As a Supervisor, I often fought to make sure that environmental issues, and the health of our communities were considered in tandem and given equal standing with economic considerations, especially when it came to land use approvals and business licensing decisions. I opposed development projects such as the Hunters Point Shipyard development in Bayview Hunters Point by Lennar and supported shutting down PG&E's polluting peaker plants for that very reason. One of my proudest achievements as a Supervisor was authoring the landmark legislation that established Clean Power SF, the community choice aggregation program which competes with PG&E and offers customers like myself 100% clean energy in San Francisco. It is for this very reason that I was also proud to pass Free Muni for Low Income Youth, to enhance access to our public transportation system and reduce our reliance on driving.
As the elected chair of the California Democratic Party, I ran as the progressive candidate, championing progressive policies like the Green New Deal. Just as I have done on the San Francisco Democratic County Central Committee, I am committed to turning the party into one that fights unapologetically for progressive policies, elects unapologetically progressive candidates, and builds an unapologetically progressive state. To that end, I oppose CADEM accepting money from fossil fuel interests, and am actively working with our leadership to end the practice.
As an Assemblymember, I will collaborate with legislative colleagues, environmental advocates, and community stakeholders to set more aggressive target dates and amounts for the reduction of greenhouse emissions in California, with an emphasis on ensuring that such reductions do not occur on paper alone. We must reduce the disproportionate burden of pollution in California's low-income communities and communities of color. While serving on the Board of Supervisors, as San Francisco's representative on the Metropolitan Transportation Commission, I worked to ensure proper implementation of existing state legislation designed to reduce greenhouse gas emissions in the Bay Area.
Additionally, I support a ban on fracking. I do believe that in the process of developing such a ban, we should work with labor partners to make sure that they have a role in the development and implementation of the ban to ensure the protection of workers who have retired from or are currently working in that industry.
5. If elected, how will you support public education and our educators? Do you support increasing funding for K-12, ensuring free public college for all (CCC, CSU, UC), and fighting against the privatization of our education system? How will you attract more public school educators to address the statewide shortage?
Improving our education system is fundamental to addressing and uprooting the inequities of our society. An education system that gives all of our children an equitable start would lead to better
economic and social outcomes for individuals, for our region, and ultimately our nation— something I saw first hand as serving as the General Counsel for the San Francisco Public School System, where I oversaw implementation of a federal Consent Decree to ensure equal opportunity for students of color in San Francisco Unified. I would continue my support of public education and educators on a state-wide platform as an Assemblymember. I wholeheartedly support increasing funding for K-12 education.
As a San Francisco District Supervisor, I supported and fought for legislation making city college free for all— I intend to ensure free public college for all Californians as well. I also will fight against the privatization of our education system— I believe that education should act as an equalizer and there should be no financial barriers or exclusion in our public education system. I hope that fighting for an increase in funding for K-12 education— including a well-deserved and well-overdue pay raise for educators— will attract more educators and address the statewide shortage.
But a critical component of school funding is property tax reform. We need a split roll now. I was a huge supporter of Prop 15 last year, and was deeply saddened by its narrow failure that denied our schools and communities funds that they are in dire need of. Before Proposition 13 passed, around ⅓ of property taxes were paid by individuals and ⅔ by businesses. Today those numbers are reversed and it is hurting our children by shrinking the pool of money available for vital public services. Corporations in California need to pay their fair share, and when I am in the Assembly I will make sure they do.
6. If elected, how will you fight socioeconomic inequity in California? Do you support implementing a wealth tax (AB 1253), in addition to getting rid of corporate dark money in elections (AB 20)?
Yes, I support both AB 1253 and the Corporate-Free Elections Act (AB 20).
We must ensure that those who have the greatest means pay their fair share in our society. Consistent with that principle, at the local level, I have supported taxing the wealthy, including wealthy corporations to provide for basic services for the neediest among us. As San Francisco Supervisor, I voted against the Twitter Tax Break, and when that vote failed, I created the Legacy Business Program to help small businesses that were struggling to stay open during the "Great Recession" in the aftermath of the 2007 financial crisis. As Chair of the San Francisco Democratic Party, I was proud to lead in the successful passage of Proposition C, which taxed top earning corporations in San Francisco to pay for homeless services. I would support similar efforts at the state level.
I also believe that fair elections are elections that are free of money from corporations, big businesses, and corrupt special interests. This is why I have voiced my support for legislation like the Corporate-Free Elections Act (AB 20) which prohibits a candidate for elected office in
California from receiving a contribution from a business entity, and a business entity from making a contribution to a candidate for elective office. I am committed to preventing corporate, special interest money from flooding into electoral races, and I am committed to calling out and holding corporations and candidates accountable who condone and support what, in my view, is the buying of elections here in San Francisco, and across the state.
I am currently the only candidate who has publicly committed to running a corporate-free campaign. My campaign will not accept any money from corporate interests.
7. If elected, how will you help get progressives elected into office, up and down the ballot? How did you / would you handle seats being vacated by you running for another office or terming out (in the past, present and/or in the future)?
I know that the work that needs to be done can't be done alone, and that we need to bring more progressive leaders to the table. Throughout my career I have always been a champion for progressive organizers and community leaders ready to make the jump to elected office. As a Supervisor, County Party Chair, or State Party Vice Chair, I have never been afraid to lend my time, money, and early pubIic support to progressive champions like Dean Preston, Chesa Boudin, and Jackie Fielder, all of whom are supporting me in this race because they know I won't hesitate to advance our shared progressive agenda at the state level.
There are many interests working to keep progressives out of power. That is why it is so important that when we term out or ascend to higher office, we do everything in our power to make sure we are succeeded by someone who shares our values. In 2016, I fully supported and helped Supervisor Ronen get elected. In the race to succeed myself as Chair of the SF Democratic Party, I was proud to support and help Honey Mahogany, the first Black transgender member of the San Francisco Democratic County Central Committee, get elected as a Chair of the SF Democratic Party. She has the progressive values we need to make sure the SFDCCC endorses candidates that reflect our progressive ideals.
8. As the SF DCCC, UESF, and several major SF democratic clubs have passed resolutions opposing the Republican-funded recall elections, how do you plan on supporting our D.A. and Board of Education against the potential recalls, to safeguard the rights of voters to choose who represents the people of San Francisco?
Republicans are abusing recalls at both the state and local level to undermine our democracy. Barring egregious misconduct, elected officials should be allowed to serve the term that the voters elected them to serve. As Chair of the San Francisco Democratic Party, I supported a resolution in May to publicly condemn all of the recall efforts, and will continue to be a loud voice of opposition to the recall of Chesa Boudin. I am also against the recall of BoE President Gabriela López and Vice President Faauuga Moliga. However, when I receive my ballot I will be voting to recall Member Alison Collins. I could not stand in solidarity with my Asian American
husband and vote otherwise.
9. Is there anything else you'd like to add that our Endorsement Committee should know that could assist us in endorsing a candidate that represents our values?
I'm proud to say that during my tenure representing District 9 on the San Francisco Board of Supervisors, I established myself as the most progressive voice on the Board, and as a fearless fighter for the underdog, including working on the following:
● Protected San Francisco's Healthcare Care Security Ordinance against efforts by the business community to pocket tens of millions of dollars per year that should have gone to provide healthcare for their workers.
● Working closely with allies, I helped lead the fight against CMPC's effort to close St. Luke's hospital and build the CPMC Van Ness Campus union-free, eventually working to put together an agreement that ensured the building of a world class hospital at the Bernal/Mission Campus, and helping nurses successfully maintain and expand their union.
● Enacted landmark pay equity legislation to ensure pay equity for women and people of color who work for City government.
Every one of my progressive accomplishments is the result of broad coalition building with community activists and stakeholders to fight for results that move our city and state in a more progressive, equitable, and inclusive direction.
And as a proud and vocal supporter of Bernie Sanders in both the 2016 and 2020 presidential elections, I would be proud to earn the support of the San Francisco Berniecrats.