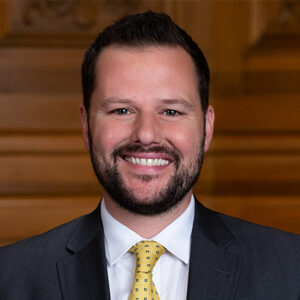 Hello! The San Francisco Berniecrats are reaching out to your campaign with the opportunity to submit answers to our Endorsement Questionnaire! Please answer the following questions to the best & truest of your ability, and our Endorsement Committee will review the answers to help our decision on which candidate to recommend or endorse for the upcoming election, based on our mission and values.
1. If elected, what will you do to address the housing crisis in San Francisco and California? Did you support 2021's SBs 9 and 10? Would you fight for higher affordability requirements in upzoning legislation and, if so, what would those be?
San Francisco and California are facing a housing crisis due to a lack of needed investment in social and affordable housing, exclusionary and racist zoning practices, and skyrocketing rental prices. I have proven in my time as a Supervisor that I am committed to expanding our affordable housing stock dramatically. More housing for low and middle income people is being built in District 6 than in any other district, by far. I have consistently championed efforts to increase investments in affordable housing and social housing, purchase new buildings and small sites, and expand tenant protections.
I worked alongside affordable housing advocates and the labor community to introduce "Housing for SF Workers" to the Board. This legislation passed unanimously and will create almost $400 million in funding to generate 1,000 new units for San Francisco's low-to-middle income workers and 715 units for individuals experiencing homelessness over the next 7 years. I also sponsored the Affordable Homes for Educators and Families NOW initiative in November 2019 along with members of the SF teachers' union, city college faculty unions, and non-profit affordable housing developers. This initiative passed with 76% support of the voters and, along with a $600 million affordable housing bond, is the most comprehensive housing reform package San Francisco has seen in recent years. This measure will generate hundreds of opportunities for affordable housing projects through San Francisco, and keep our educators and families housed. This is the kind of work that we have to do at both the local and state level to confront our housing crisis.
I have done everything I can in San Francisco to advance affordable housing, but in order for this crisis to be effectively addressed we need to ramp up our efforts at the state level. As an Assemblymember, I will actively work towards ending exclusionary and racist zoning policies, and support upzoning legislation that is combined with efforts to advance housing equity in the state. The state must take an approach to the housing crisis that puts the needs of the people and working class families first — that is why, if elected, I will work closely with affordable housing advocates and low-to-middle income working families to advocate on their behalf in the State Assembly. I'll be a champion for zoning reform that makes it easier and quicker, with greater accountability, to build affordable social housing. I'll explore legislation that will upzone areas where there has been little to no housing production, such as commercial corridors, while closely paying attention to the preservation of historic neighborhoods, potential impacts of gentrification,
and the need to expand affordable housing. Yes, I supported SB 9 and SB 10, but more work has to be done.
We must also demand the repeal of the Costa-Hawkins Rental Housing Act, which has restricted city officials from being able to enact rent control or set rent caps on units constructed after February 1995, and it exempts single-family homes and condos from rent control restrictions. We must push for further legislation that will put an end to exclusionary zoning, repeal Costa-Hawkins and the Ellis Act, ensure everyone has access to eviction defense attorneys, and generate greater state investments to build affordable and social housing across the state.
2. If elected, what would you do to fund and support social housing (AB 387), and specifically municipal social housing? Did you support November 2020 Propositions I and K? Do you support the large-scale decommodification of housing?
I am prepared to be a fierce advocate for social housing and supportive housing if elected to the State Assembly. I am proud of Assemblymember Lee for introducing AB 387 in the legislature, and I believe that it's the right approach towards tackling the housing crisis. Social housing programs are a tried-and-true solution that have been successfully implemented throughout the world. California has the unique opportunity to lead the nation in adopting a housing model that invests in communities, supports affordable living costs, and promotes the maintenance of housing properties as private developers' profit-driven motives are taken out of the equation. I will listen to affordable and social housing advocacy groups who know what's best for California's housing affordability. Lastly, I am interested in the possibility of imposing and utilizing a state wealth tax to help fund social housing.
I was a vocal supporter of Propositions I and K on the November 2020 ballot. Proposition I was an urgent measure as it generates millions in emergency funds to help those who have suffered most during the pandemic by increasing the transfer tax rate on real estate sales to invest in social housing and tenant assistance. Meanwhile, Proposition K allows the city to build or acquire 10,000 units of low-income housing in San Francisco, which is a necessary investment for the sustainable future of our city. Prop K is vital to reducing the cost of housing in San Francisco to ensure working people and families can afford to live in the city. Having access to adequate and affordable housing is a fundamental right. I believe that we need to re-envision housing in a way that ensures every member of society has access to affordable housing.
3. If elected, will you support CalCare (AB 1400)? What will you do to ensure that CalCare passes through the state legislature in 2022? Do you support California having a single-payer healthcare system, including undocumented Californians?
Yes, I am a strong proponent of single-payer health care for California and I am ready to be a fierce advocate for it if elected to the Assembly. After COVID-19 left millions of Americans jobless and without insurance, we have an especially urgent duty to ensure our residents have access to health care as a human right. I supported AB 1400 California Guaranteed Health Care for All Act (CalCare) when it was introduced by Assemblymember Kalra earlier this year, joining Medicare for All rallies here in San Francisco and co-sponsoring resolutions in support of the bill. I was disappointed to see the bill held without being heard in a policy committee. I will do all that I can to be a champion for AB 1400 as an Assemblymember.
I support AB 1400, and am proud to have Assemblymember Kalra's sole endorsement in this election. I would not support efforts by others to undermine AB 1400 or initiate an entirely new effort. I will stand with Assemblymember Kalra in fighting for AB 1400. Assemblymember Kalra and I have already been coordinating to plan a town hall on the bill in the coming months — he believes that I would be the
strongest partner that San Francisco could send to the State Assembly to join him in the most important health care fight in our state. San Francisco has long been a home for much of the activism for Medicare For All, and it is critical that you have not only a supporter, but a champion for this bill.
I will be aggressively committed to achieving affordable, quality coverage for all, regardless of immigration status. I'm willing to bring different stakeholders to the table and be a mediator to actually deliver on our goals. If any place can do it, it's California, and I'm eager to be in this fight.
4. If elected, what will you do to ensure California addresses the climate crisis? Will you support the California Green New Deal (AB 1839) in 2022, and fight for investments in public transit? Do you support a ban on fracking? How would you start a statewide conversation on decarbonization with CADEM leadership, building trades, and other elected officials?
We have simply not done enough as a state to act with urgency and boldness to move quickly and aggressively to reduce greenhouse gas emissions and move towards clean energy. Climate change is a public health emergency, and I will stand behind a Green New Deal that advances these goals. There is no question that our environment impacts our individual and collective health in multiple ways, both physical and mental, and it is our elected officials' responsibility to act urgently to protect our residents.
When communities deal with unhealthy air and pollution it has a direct impact on health, further proving how critical it is to limit this pollution and protect communities. This is especially true for pollution connected to fossil fuels, and one of the reasons why I strongly support our state moving much more aggressively towards clean energy. Our residents deserve transparency, and we must hold our agencies accountable to public health. As a state assemblymember, I would have greater leverage to provide clarity, transparency, and accountability, as well as, most importantly, a safe, clean and healthy environment for all, with a special focus on how low income communities and communities of color are disproportionately impacted.
Governor Newsom has pledged to stop issuing fracking permits by 2024, which is great news, but our state cannot wait years for change. It must happen now. We have to take action now to save our environment. Beyond improving our energy efficiency and infrastructure, it is critical that we are heavily investing in our public transportation systems, like high speed rail and clean buses, to meet our greenhouse gas reduction goals. One of my early and continued priorities is the expansion of bike infrastructure in District 6. The District saw the largest expansion of protected bike lanes in the city.. As we continue to grow, it will be my top priority to make sure we develop environmentally and economically sustainable communities.
I am proud that San Francisco is among the first cities requiring city departments to report their greenhouse gas emissions with our Climate Action Plan, and I worked hard to achieve full enrollment in CleanPowerSF and advance our goals of phasing out fossil fuels, including fully divesting. However, we need these advancements to occur at the state level to truly achieve our goals. I have the experience necessary to make this happen, and will champion innovative solutions to combat climate change and other environmental threats.
5. If elected, how will you support public education and our educators? Do you support increasing funding for K-12, ensuring free public college for all (CCC, CSU, UC), and fighting against the privatization of our education system? How will you attract more public school educators to address the statewide shortage?
I am a proud product of Bay Area K-12 public schools, and hold a bachelor's degree from the University of California, Berkeley. I was elected twice to the San Francisco Board of Education, and served as President and Budget Chair. While on the Board of Education I authored the transformational "Safe and Supportive Schools" policy which is viewed as the national standard for solutions not suspensions, cutting suspensions in SFUSD by over 50%, moved forward housing for teachers, and wrote the policy to expand computer science education to all students in schools. I was the only school board member to have visited all 113 public K-12 schools in San Francisco. I am passionate about ensuring that our students receive high quality, equitable public education statewide, and our teachers are supported, fully staffed, and able to live in the cities they teach in. As your Assemblymember, I would be able to pass progressive policies, like those I was able to develop on the Board of Education, at the state level.
After law school, I turned down a job at a big law firm, and instead chose to work as an advocate for public higher education. As the executive director of the University of California Student Association (UCSA), I demonstrated my commitment to public higher education by helping lead the California student movement following the 2008 recession during an incredibly challenging time for higher education. When one student disengages due to a lack of funding and agency in their own educational experience, we all lose out. With California's diversity, resources, and community of innovation, our schools should lead the movement for 21st century quality higher education for every student.
I firmly believe that higher education should be funded as a public good. Private colleges limit accessibility, and they alone cannot support the educational needs of our state. Fully funded, affordable, accessible, public education is absolutely essential and should be made available to every person who wants it and needs it. This is critical for ensuring that our diverse population has access to education and can help to address economic and racial inequality. It is something we all benefit from, and it is not something that the market can provide for.
The disinvestment from our state's higher education system is brutal and unacceptable, and has driven educators away from the profession. The fact is that funding levels matter: they allow us to increase enrollment, ensure access to classes and services, high quality facilities, and faculty and staff that are permanent and fully supported. When the state disinvests from public higher education, we all suffer. One of the best investments we can make as a state is in public higher education, as the return on investment for our future is tremendous.
While serving as the Executive Director of the UC Student Association, we worked hand in hand with CSU, UC and community college students to increase funding for the system. I led marches and advocacy days alongside CSU, UC and community college faculty and students. While I served on the Board of Education, I chaired our joint committee with City College, and there we worked with SF State to support our broader higher education systems. I have a deep and firsthand understanding of how to fight for funding increases, and against budget cuts, and win.
Public funding for higher education also entails forgiving student loans and increasing subsidized and
fully funded higher education for our students. I firmly believe that President Biden should commit to forgiving all student debt. $1.6 trillion dollars in student loan debt is reckless, unsustainable, and prevents millions of mostly young Americans from reaching financial independence, funneling wealth rapidly to the top one percent. We need state and federal solutions to ensure all of our students can pursue higher education without crushing financial debt. Debt-free and tuition-free college must be made a reality in California.
During the current strained budget times, it is also critically important that we treat our educators and staff as partners, and we keep them informed and involved in all budget or policy changes. As an Assemblymember, I will be able to hit the ground running as a champion for the public education system and our teachers, bringing my experience as a Board of Education commissioner, student advocate, policy analyst, organizer and advocate to protect, strengthen and grow public education.
6. If elected, how will you fight socioeconomic inequity in California? Do you support implementing a wealth tax (AB 1253), in addition to getting rid of corporate dark money in elections (AB 20)?
Everything should be on the table to fight wealth inequality and fund critical public institutions and social safety net services, including the AB 1253 wealth tax (which I strongly support), increased income tax on high income earners, corporate tax, increased commercial property tax via Prop 13 reform, or gross receipts taxes. I have a track record of doing that, with the Overpaid Executive Tax ("CEO Tax"), and with other local tax measures that I've led here in San Francisco, and I would bring that same leadership to Sacramento.
San Francisco is one of the most unequal cities in the country. We saw this inequity skyrocket as thousands of residents across the city lost their jobs during the pandemic, while the biggest companies continued to make billions of dollars. At the same time, we have been struggling to pay our healthcare workers and hire more nurses, mental health workers, and other frontline workers. In the face of inaction from the national and state government, I created an avenue to let the city act on its own by introducing the Overpaid Executive Tax (Prop L), which voters passed with overwhelming numbers in the 2020 election. The measure created a tax on companies who have CEOs that make more than 100 times the median salary of their employees. I am committed to championing a similar effort at the state level.
Yes, I support AB 20, and efforts to rid corporate dark money from elections.
7. If elected, how will you help get progressives elected into office, up and down the ballot? How did you / would you handle seats being vacated by you running for another office or terming out (in the past, present and/or in the future)?
I am a loud supporter of our progressive allies at all levels of government, and will continue to be as an Assemblymember. I have taken advantage of every opportunity to work on campaigns and volunteer in support of my colleagues.
I have spent a great deal of time working directly with young people throughout my career, elevating their early work and futures as the leaders of our city, state, country, and beyond. I have been a tutor and mentor at the elementary, middle and high school levels, and taught in summer and afterschool programs, which helped me understand early in my career the importance of not only mentorship, but all supportive efforts
to elevate our young people to progressive leadership roles. As the Executive Director of the UC Student Association, I led training and popular education for thousands of students, working to ensure that young people could have a strong organized voice in the political process.
As District Supervisor I have been fortunate to work with a wide range of progressive fellows and interns, who I am committed to supporting throughout their work in my office and beyond. I am even luckier to have been able to connect many of my interns to full-time positions after their work with the district, pushing them closer to the ability to run for office themselves. Ensuring that these young people are consistently afforded opportunities to grow and test their skills is a priority in all of the work I do.
I fully understand that as an ally representing an Assembly District with a large LGBTQ+ population, it is critical for me to be a loud, vocal, consistent, champion for the community and I am fully committed to that. This is something that I have done in every role I have had, and I will take that responsibility with the highest level of commitment as an Assemblymember. In accordance, I am committed to ensuring that my successor in my Supervisor seat is a progressive, LGBTQ+ person of color.
8. As the SF DCCC, UESF, and several major SF democratic clubs have passed resolutions opposing the Republican-funded recall elections, how do you plan on supporting our D.A. and Board of Education against the potential recalls, to safeguard the rights of voters to choose who represents the people of San Francisco?
I don't support recalls because they are more often than not a bad use of taxpayer dollars and distract from the pressing issues our elected officials need to be addressing on a daily basis. I believe that the best time for us to vote for our elected officials is during regularly scheduled elections, when voters can choose between various candidates and make an informed choice. I did not sign any of the recall petitions and opposed putting any recalls on the ballot.
With that said, I had previously called for Alison Collins's resignation because the statements she made about Asian students were offensive, and combined with a lack of a real apology, were in my view disqualifying for a sitting school board member. Further, Commissioner Collins believed that the school district, which has a deficit, should pay her personally $87 million dollars. That is a position, considering the needs of our children, that I believe is egregious, and demonstrates a betrayal of the students and educators of SFUSD. $87 million could pay for urgently needed support services for our neediest students. I have nothing against Commissioner Collins personally, and respect her years of advocacy, but as a former school board member myself, I cannot fathom how someone would believe that we should take money directly from our school and hardworking educators and put it in their own pocket. I believe it is the opposite of progressive to believe that money should be taken from our starving public schools and given to you with legal claims that were clearly frivolous, and force the school district to spend time, energy and resources on that. Only now that the recall has qualified, I will vote yes on the recall of Alison Collins for these reasons.
I do not support the recall of Gabriela Lopez and Faauuga Moliga and will continue to voice my support for anti-recall efforts. I am also opposed to the recall of the District Attorney, I am listed in opposition publicly, and will vote no and advocate for others to vote no. We must safeguard our voters' rights and the democratic process.
9. Is there anything else you'd like to add that our Endorsement Committee should know that
could assist us in endorsing a candidate that represents our values?
For over 15 years, I've fought for progressive policy change—for workers, tenants, students, families, and small businesses–as a San Francisco Supervisor and Budget Committee Chair, SF Board of Education President, non-profit founder, advocate, organizer, pro bono tenant attorney, and state legislative aide.
I'm not afraid to take on San Francisco's toughest challenges. Whether it's getting people into housing and services, taxing billionaires and big corporations, standing with organized labor and workers, calling out corruption, expanding mental health services, or fighting for small businesses, I've found new solutions that make a real impact. I'm running for Assembly because I want to deliver for San Francisco on an even bigger scale.
The crises of wealth inequality, homelessness, housing affordability, and impending climate catastrophe are overlapping and require California to step up in unprecedented ways: build social housing, transit and clean energy infrastructure, dramatically grow the social safety net to protect the most vulnerable, force big corporations and billionaires to pay their fair share, and strengthen the pipeline to middle class union jobs
I was raised here in the Bay Area by a single mom. I went to public schools and a public university. My whole family is here, including my Grandparents who live here in San Francisco and have been here my whole life. They taught me to see the opportunities and possibilities of California, but also that there is so much left to do, and that our responsibility is to spend a life of service fighting alongside my neighbors to make it more fair and just for everyone.
After graduating from UC Berkeley, my first job was in the state legislature as a state senate fellow and legislative aide. After law school, I turned down a job at a big law firm, and instead served as Executive Director of the UC Student Association, where I led advocacy and outreach on behalf of the 200,000+ UC students across the state, winning multiple tuition freezes and helping pass the California DREAM Act.
I co-founded and led #cut50, fighting and delivering on criminal justice reform statewide. I taught human centered design at Stanford, and defended families as a pro bono eviction defense attorney.
I served for six years on the San Francisco Board of Education, including as Board President, where I expanded computer science education to all students, ending racist school discipline policies, fought for affordable teacher housing, and secured additional funding for public schools across the city.
As Supervisor, I helped spearhead the effort to transform San Francisco's mental health system with Mental Health SF, an initiative guaranteeing mental health care for all San Franciscans, delivered on common sense policies like 24-hour bathrooms and universal just cause eviction protections, facilitated over 5,000 new units of housing in my district, and oversaw record investments in housing, health care, and economic recovery as Budget Chair.
When the pandemic hit, I worked around the clock to protect San Franciscans, authoring legislation to house over 2,000 people experiencing homelessness in hotels and even working on the frontlines as a disaster service worker at one of our COVID shelter hotels when there weren't enough staff. I delivered relief programs to keep restaurants and music venues afloat during the shutdown, led the fight to open mass-vaccination sites, and ensured workers had masks, gloves and adequate sick pay.
We are at a pivotal moment in California: we must reverse soaring inequality, fully fund our schools and colleges, build more affordable housing, confront the threat of climate change, deliver guaranteed health care for all, and push for transformative innovations like high speed rail and clean energy infrastructure.
These huge challenges and big ideas require state leadership—they cannot be accomplished by one city or district alone. We need the entire state to build housing, provide health care and mental health care, build public transportation infrastructure, create middle class jobs, and administer services for those in need, and to be held accountable to do so.
The pandemic saw some people do very well, as billionaires grew their wealth exponentially. But everyone else struggled: students, small businesses, workers, communities of color. Black and Latinx residents were excluded from our state's prosperity even more so than before, and API residents were under attack from xenophobia, hatred and violence. Those are the folks I will fight and deliver for, and I'm not afraid to take on the biggest, most powerful interests to do it.
Out of the 120 members of the State Legislature, only two are renters, I would be the third. As we saw with the failure to extend the eviction moratorium, there is an obvious and urgent need for more renters and tenants rights leaders serving in the state legislature.
With a supermajority of Democrats and a Democratic Governor, our time to deliver is now: we need legislators who will tell the truth, effectively engage the public, hold people accountable for results, and get things done. Together we can build a state and city that is more inclusive, affordable, and equitable for all.
As Supervisor, I've kept my commitments to my constituents, including its most vulnerable residents: together we delivered on universal eviction protections for all residents, set the cap at 30% of income as rent for SRO supportive housing tenants, introduced and dramatically expanded 24 hour bathrooms, street cleaning and trash cans, we housed thousands of people in new affordable housing and thousands more in shelter in place hotels, we implemented traffic safety measures to protect pedestrians and people biking and lowered the speed limits, we passed new revenue measures like the Overpaid Executive Tax to invest in services for those in need, we fought corruption and to restore integrity and accountability to our government, we brought new parks and open spaces and safety initiatives, we protected our small businesses and cherished music and entertainment venues, and we passed a budget that made historic investments in mental health, the API, Latinx, Black and LGBT+ communities, treatment and housing.
We know better than anywhere, here in the community that I represent now especially in the Tenderloin, SoMA, and Treasure Island, when the state fails, when other cities and counties fail to take care of people, they often end up here. We can't continue to accept that. We will take care of everyone that we can, but at some point we have to go up the river and build the systems, housing and services so that people aren't tossed aside.
The destructive forces of hate, discrimination, racism, homophobia, xenophobia, transphobia, inequality are what we are up against. But we can grow the circle of compassion so that no one is discarded. With determination, hard work, and innovation, our state can provide that leadership, and together I believe our community can lead that fight. I would love to be in this fight with you all, the San Francisco Berniecrats, and I'm looking forward to what we can accomplish together.